Getting a new car can be exciting and stressful all at the same time. You can't wait to take your perfect car home, but you don't even know where to start looking! Here are some things to consider before getting a new car that will help you find the right vehicle for you.
Budget & Credit Score
Have a budget in mind when you begin your car search- and also be aware of your credit score, because this can affect which cars are available to you. Staying within your budget is important because it is easy to go to a dealership and get sucked into buying a more expensive vehicle. Make sure you consider other costs such as gas mileage, down payment, interest, etc.
Needs & Wants
Having an extra backseat is a NEED for those with large families. Leather interior? That's more of a WANT. Make a list of what you NEED, and write your wants below that. This helps prioritize what is most important in your search. The reality of your budget may cause you not to get everything on the want list, but you could also find something within budget AND with all the bells and whistles!
Brands & Models
Now, find a brand that best suits your needs. Some makes and models achieve better safety ratings than others, lower prices, or have a specific look that is attractive to you. It is easier to find your ideal make and model with your list of needs and wants. And remember, stay on budget!
Dealerships
It is best to visit more than one dealership on your car search, but make sure the ones you visit are trustworthy and recommended by others. Check out Google reviews of dealerships for reference. Make sure your salesperson understands your needs and wants, and that you are staying firm with your budget.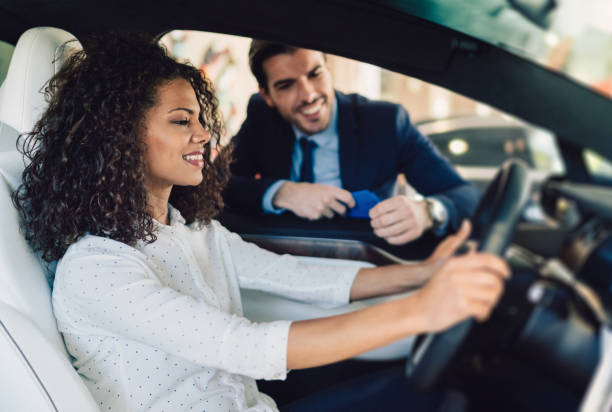 Used Vs. New
Whether or not the car you are considering is new, take a test drive! Some dealerships will even let you take a car overnight. If you are trying to stay low with your budget, be open to used cars. Many of them are like new and are only a fraction of the cost. However, be sure to ask lots of questions and check for any problems with the car before purchase.
Being prepared and knowing what you want makes buying a car much less stressful. Do your research, construct a plan, and happy car shopping!